The Play-Ground
AWESOME UKULELE ACADEMY MEMBERSHIP
Ain't no stopping us now!
The Play-Ground is our monthly membership that helps you to have fun and progress even after the Accelerator.

It is a community of Ukulele players that have a lot of fun, provide a lot of support, and help you improve at your own pace. You get more live sessions, more chord sheets, more access to our courses, and lots of support from Matt and the community. And it's a laugh!

Want to join?
There isn't really a sign-up for the membership. When you complete the Accelerator you will be invited to join the membership. If you want to join but haven't done one of our courses, then just drop us a line. We'll get you signed up as soon as we can! There's no minimum sign-up period.
The party never stops
...and the best bit is the Awesome Play-Ground Community!
All the love, support, and accountability you can handle to encourage you to keep playing your ukulele.
What you get
If ukulele playing is a cake then the Play-Ground is the cherry on top. It is a community of like-minded Ukulele obsessives where everybody is learning, everybody wants to get a bit better, and everybody is up for having some fun doing it. It is enjoyable, supportive, and lets you develop your Ukulele playing at the pace and in the way you want.
PLAY ALONGS
There is at least one Play-Along with Matt every month. The songs are chosen by popular demand and everyone joins in at their own level.
Q&A SESSIONS
Every month there is a Q&A session where you can ask Matt (and other members) any questions you want about Ukulele playing.
CHORD SHEETS
There is an ever-increasing supply of chord sheets. We try and create three or four a month, so there is bound to be something you like (if not just ask!)
FACEBOOK COMMUNITY
This is really one of the best bits. Get support, help, and feedback from fellow students. Play the uke, make friends, have fun.
MASTER CLASSES
Discounted access to all of the Master Classess.
ACCELERATOR
As a member, you have access to all the Accelerator resources. That includes joining the Play-Alongs and Masterclasses of future Accelerators. As many times as you want!
LEARNING MATERIAL
Exclusive access to more learning materials including courses and other resources.
ROADHOUSE
A peer-led Open Mic session once a month. We are told it is great but Matt is not invited to this one so we will have to take the members' word for it.
The Play-Ground is where we go
to have even more fun playing the ukulele!
What will it be like?
What the membership is like depends a lot on you! You can just join the live sessions every month and have fun learning the songs but the people who get the most out of The Play-Ground jump in with both feet, support each other in the Facebook group, play in 'Roadhouse', use the resources, and generally have as much fun as they can.
It won't be any surprise that the Membership has its own area in the learning center. You find lots of extra information in here about strumming, finger picking and loads of other techniques.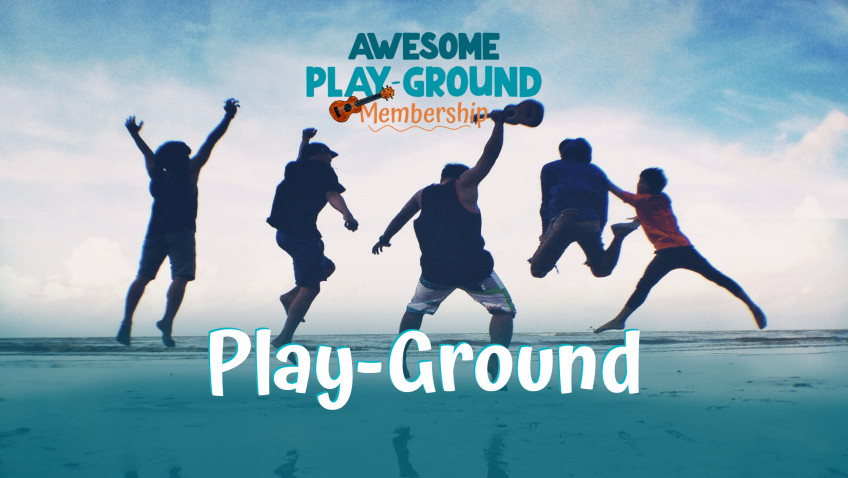 The Facebook group is a major part of the membership. It is where we share our progress, it is where you can access the huge and growing collection of chord sheets, and it is where you can get help and support. It's also where you start the friendships that often end up continuing to grow in the 'real' world.
Our Play-Alongs are a huge part of the membership. The songs are decided by the membership and they have a wide range. They will teach you new chords and new techniques. Everyone can play along at their own level.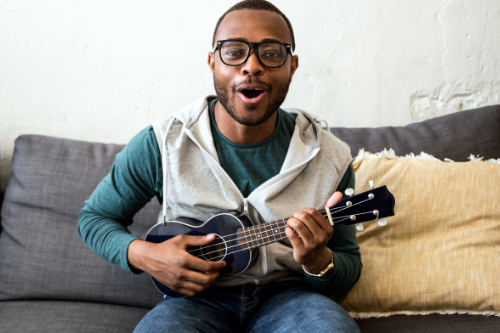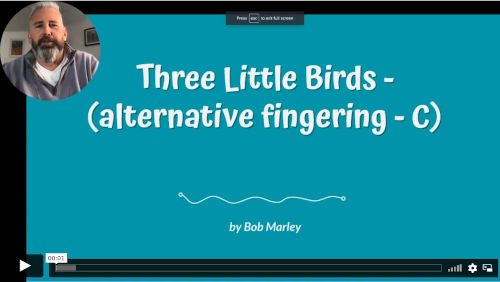 The MTV (Musical Technical Video) library is filled with :
– Techniques and tips
- How to and Chord Change videos
– Chord sheets that make sense
– Play along videos (feel like you're part of a band)
– Practice sheets so you are about what you need to do to progress
The Roadhouse is a member-organised (Matt is banned!), Open Mic session. Turn up, play a song (or just a bit of a song), have some fun and get some really supportive feedback. Or just get some encouragement from watching people who have only been doing it a little bit longer than you.